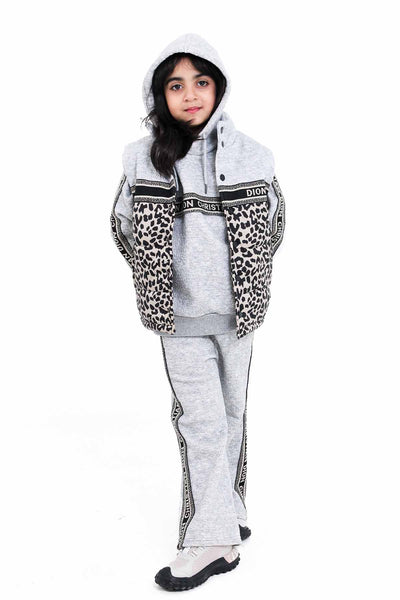 Zoom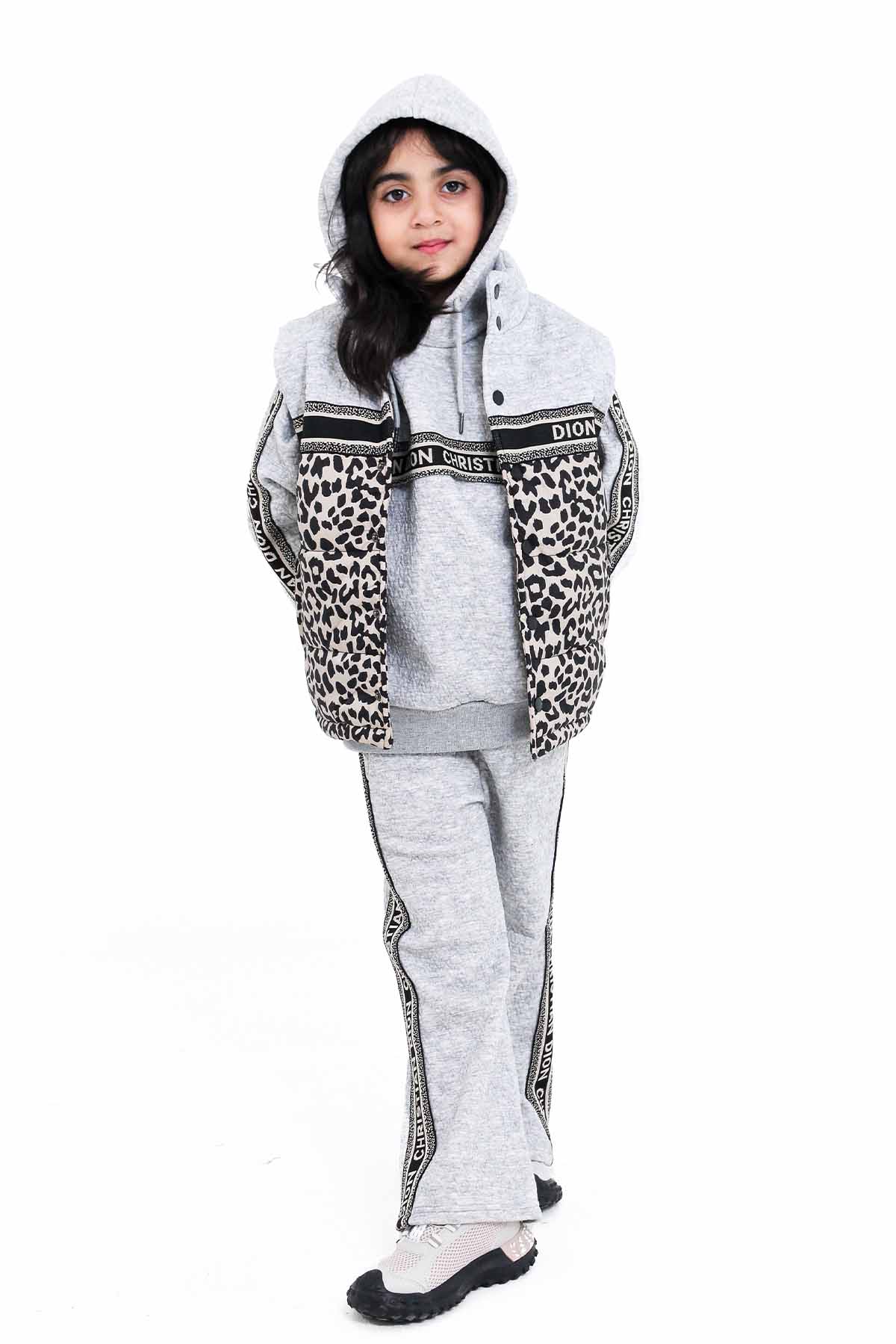 Arctic Expedition Winter Upper Set for Boys - Adventure-Ready and Cozy!
Prepare your young explorer for winter wonders with our Arctic Expedition Winter Upper Set. Crafted for comfort and style, this ensemble is designed to keep him warm and looking cool during the frosty season.

Quilted Comfort: The quilted design of the upper provides an extra layer of warmth, ensuring your little one stays cozy during winter's chill.

Faux Fur Accents: Adorned with faux fur details on the collar and cuffs, this set adds a touch of rugged sophistication, perfect for his outdoor adventures.

Adventure-Inspired Embroidery: Unique embroidery featuring snow-capped mountains and arctic wildlife captures the spirit of adventure, making this set stand out in the winter wardrobe.

Zip-Up Convenience: The zip-up closure on the upper makes dressing hassle-free, while the elasticized cuffs and hem keep the warmth in and the cold out.

Versatile Styling: Pair the upper with jeans or cargo pants for a rugged outdoor look, or layer it over a sweater for extra warmth during colder days.



Winter Upper Set for Boys
Kids' Arctic Expedition Fashion
Faux Fur Accents Boys' Winter Wear
Adventure-Inspired Boys' Clothing
Quilted Winter Upper Set
Stylish and Comfortable Boys' Winter Wear
Winter Adventure Fashion for Boys
Cozy Winter Wardrobe Essentials for Kids

Equip your little adventurer with the Arctic Expedition Winter Upper Set and let him conquer the winter landscape with style and warmth. Order now to ensure he's ready for all the winter expeditions that await!
| | |
| --- | --- |
| Size | 18-24M, 24-30M, 30M-3Y |
| Color | GREY |